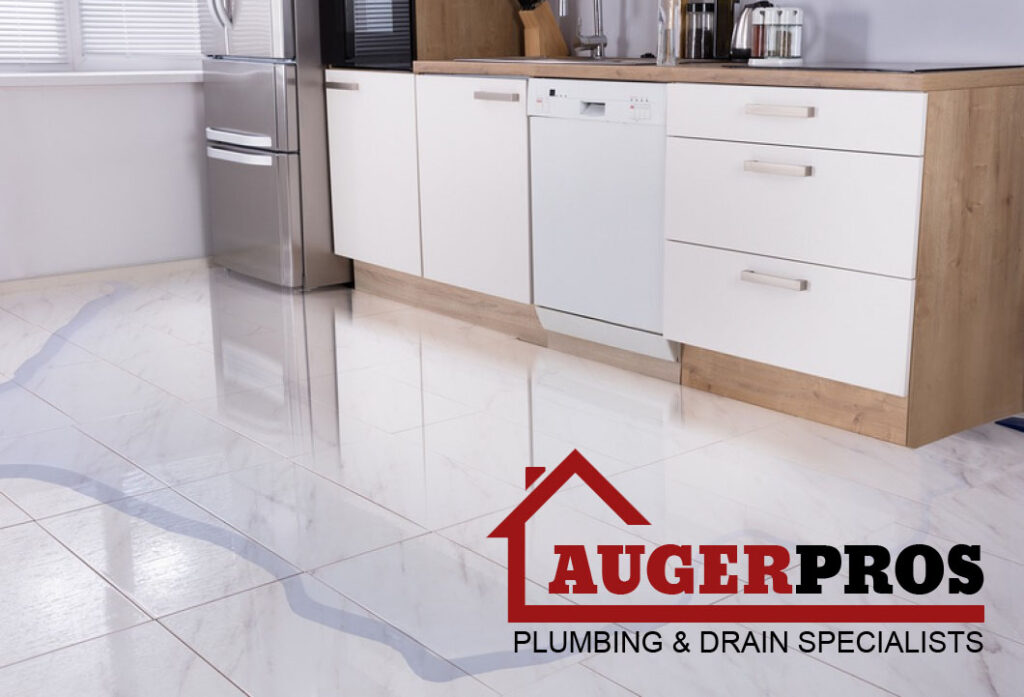 Do you have a slab leak in your home or business?
Slab leaks are a big problem in Texas, and not taking care of it immediately, can cost thousands of dollars in property damage. Leaks can happen on your water or sewer lines, and while a sewer line generally will need a plumber to run proper (static) tests to find out if there are leaks, a home or business owner can run some simple tests to see if there are possible leaks on the water system before calling a plumber out.
Testing your water system for a slab leak
For a preliminary test on your water system, perform the following tasks to rule out a leak
Detect Water Leak on your Home or Business
Meter Test

Make sure all of your water is turned off inside and outside the home or business. This includes turning off all faucets, making sure toilets are not running, (turn off angle stops if necessary), outside hose bibs, etc. Go to your water meter, and watch for changes over 15 minutes. If it has changed, there is still water going somewhere. Make sure again, that all angle stops inside the home are turned to the off position, and check again. If you still have the meter running, there is a leak somewhere. At this point, it's a good idea to call a plumber.

Visible Signs of a Slab Leak

There are signs that can let you know something is going on under your slab. Look for water appearing around the base of your foundation, or on the floor inside your home. Look for cracks appearing in the walls of your home, or your foundation, hot spots on your floor, or musky smells coming from inside your home. Also, sometimes you are able to hear a slight whining of water running, if you have no other water turned on, this could be a leak as well.
If you believe you may have a leak under your slab foundation, don't hesitate to test, it can save you a lot of money and trouble in the future. AugerPros uses that latest equipment for locating, and in most cases can tunnel under the home and re-route your water line to keep from damaging your beautiful floors, and an engineer is called out when we are finished to inspect the soil we have moved.