Auger Pros Plumbing & Drain is partnering with ACO, the All Community Outreach in Allen to be a drop-off location for unwrapped toys for the Children of the Allen, Texas Community. Auger Pros Plumbing Toy drive will be starting 11-18-22 and ending 12-7-22 so the ACO elves can sort and distribute the gifts.

ACO has been serving its neighbors and friends facing financial crisis in Allen and the surrounding communities in Collin County, Texas since 1985. ACO provides free comprehensive human services to help families avoid hunger and homelessness and gain financial security. ACO offers Income Support including food, clothing, utility, and housing assistance, medical visits and prescriptions assistance; and Education and Employment Services including GED classes, college assistance, financial coaching, and career counseling.
MISSION: To help our neighbors to prevent hunger and homelessness while working toward financial stability.
VISION: To create a community free of poverty one neighbor at a time.
Auger Pros Plumbing & Drain cares about our community and is glad to be able to participate in such a needed cause. If you would like to donate an unwrapped gift for a child aged 2-16, Please stop by our office at 206 West Mcdermott Dr. Suite 120 in Allen, Texas, and place it under our caring tree. We will be delivering the toys to the ACO warehouse on Dec 7th.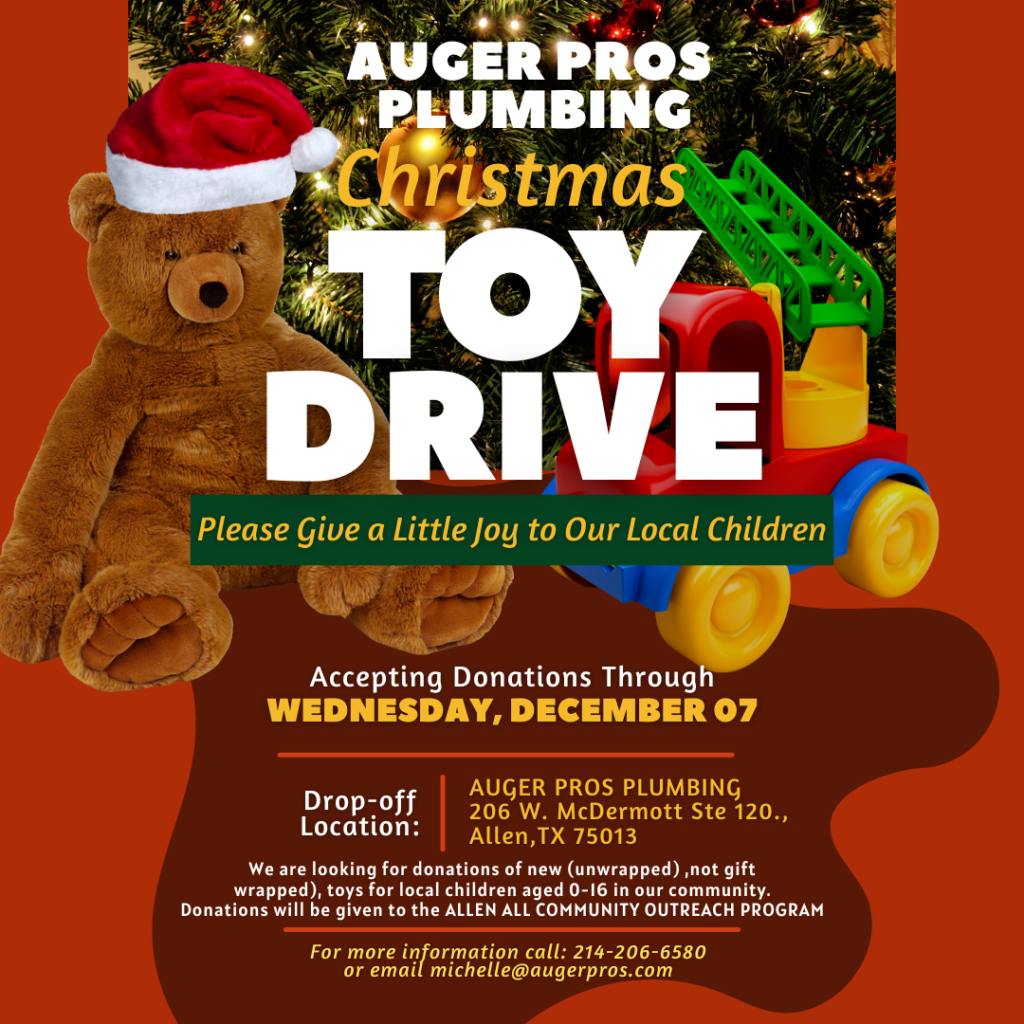 Auger Pros Plumbing is grateful to be a welcomed member of the Allen, Texas community and happy to be part of such a worthy toy drive!!
12-09-22 UPDATE: Thank all of you who donated to the toy drive!! It will make many children's days brighter!