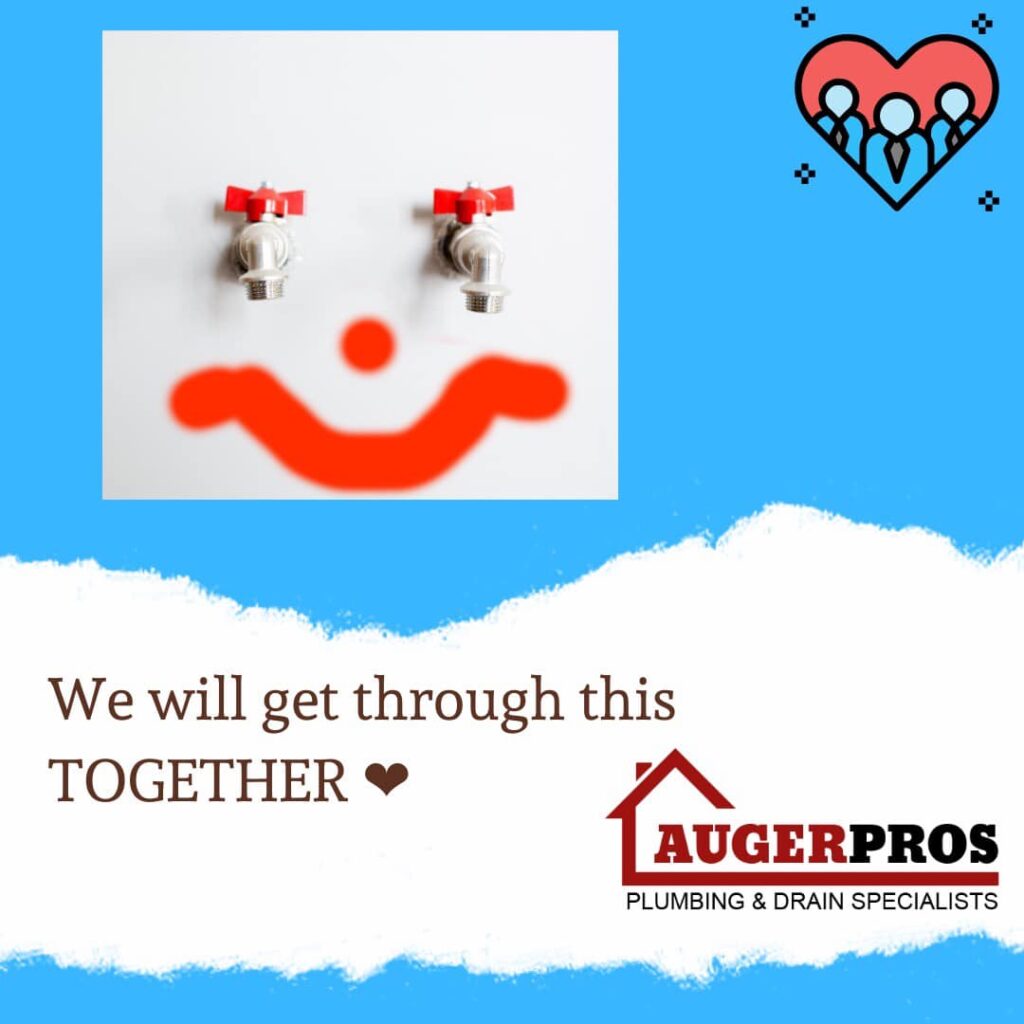 Respecting our customers and their houses have provided us the opportunity to serve loyal North Texas homes and businesses since our inception. We are committed to continuing this by monitoring guidelines issued by the CDC, EPA and other governing agencies dedicated to protecting our health and abiding by the protective measures set forth for the general public.
Here at Auger Pros Plumbing, we have been following the Coronavirus carefully, and prior to the increase in cases, we began taking precautions, such as limiting physical contact (ie handshaking) and sterilizing vehicles, etc. Before the pandemic, we were already wearing masks and gloves, as well as sanitary booties as part of our daily routine. We take our role in the community seriously and try to make every effort to ensure our clients are taken care of but also that our technicians are safe as we enter our clients' homes and businesses.
It is imperative that we begin to implement additional precautions for the safety of our community, staff, and clients:
1.) If you are sick or have been exposed to the Coronavirus, please cancel your appointment by calling us at 214-206-6580.
2.) Please avoid physical contact with our technicians during the time of the appointment. We will greet you with a warm smile, but not a handshake at this time.
3.) Please wash your hands with soap and water for 20 seconds prior to our arrival for our scheduled appointment. With your permission, our technician will wash their hands as well. We have always utilized booties when in clients' homes, but at this time all our technicians wear clean gloves as an additional precaution.
4.) Each technician is equipped with Masks and they were already being utilized prior to the COVID-19.
5.) We have each Team Member report a health check daily advising of their own health, and those in their home / local communities. If a technician is sick, they will be asked to stay home and get well; therefore, we ask for your patience and understanding in case an appointment must be rescheduled.
Auger Pros Plumbing is concerned for its North Texas Community amidst the hardships they are suffering as a result of the coronavirus pandemic. And we are here to serve all of your plumbing needs during this unprecedented time.
We are a strong community and our citizens are resilient-Through compassion, love, and understanding- We will all get through this together.