Summer Plumbing Tips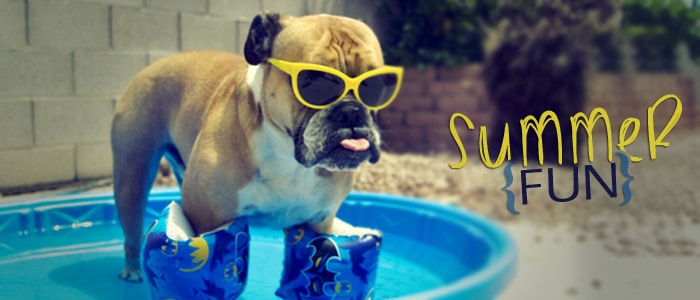 Summer is the season of outdoor fun and entertaining. In light of that, however- your plumbing gets overworked and Summer can also be the season of clogged drains, sewage backup, and cracked hoses. Augerpros Plumbing and Drain feel that the beginning of Summer is the best time to inspect your system before the season starts to ensure it's well maintained and ready for action. Read our helpful Summer Plumbing Tips to ensure your system is ready for the excess workload!
Here are 4 tips for Summer Plumbing Success:
Remind Kids of Excess Toilet Paper Use
With kids home more than usual during this quarantine and Summer approaching the toilets are being used more during the day when the kids would normally be at school. You should teach your kids to use a modest amount of toilet paper when using the restroom to avoid a clog in the toilet(s). Make sure that they know what to not flush down the toilet, including paper towels, wipes and feminine hygiene products.
Protect the Garbage Disposal
Another part of your plumbing system that is sure to see increased activity in the summer is the kitchen garbage disposal. People this year will be having small gatherings at home more than ever this year -Barbecues, birthdays, and pool parties are all great reasons to fire up the grill but don't throw those corn on the cob remains down the disposal. There are many other items that should never see the inside of your garbage disposal and they can be found HERE.
Inspect Sewer Line Pipes
Thanks in part to summer storms and rainwater, backups in your sewer line are extremely common. Stormwater enters sewer pipes through minuscule cracks and creates overflow. Root development from trees can also put a strain on a sewer line since they grow toward the water source. The best way to make sure your sewer line pipes are ready for the season is to have them inspected by one of our expert technicians. They will come out, run our sewer video camera and be able to pinpoint the exact health of your lines or if you have a problem.
Change Washing Machine Hoses
More people at home=More dirty clothes throughout the season. Make sure your washing machine is prepared for the extra work by having the hoses inspected for cracks, leaks, or bulging. As regular maintenance, washing machine hoses should be changed at least once every three years.
Auger Pros Plumbing-Your Neighborhood Plumber
The best defense to guarantee that all your plumbing systems are working correctly is to schedule annual maintenance as well as inspections. It is best to prepare and prevent than to repair and regret. If you've gone through our Summer Plumbing Tips and want an inspection- Call Augerpros Plumbing & Drain today and we will ensure your plumbing system is up to par and running smoothly.