City Of Murphy Smoke Test Repair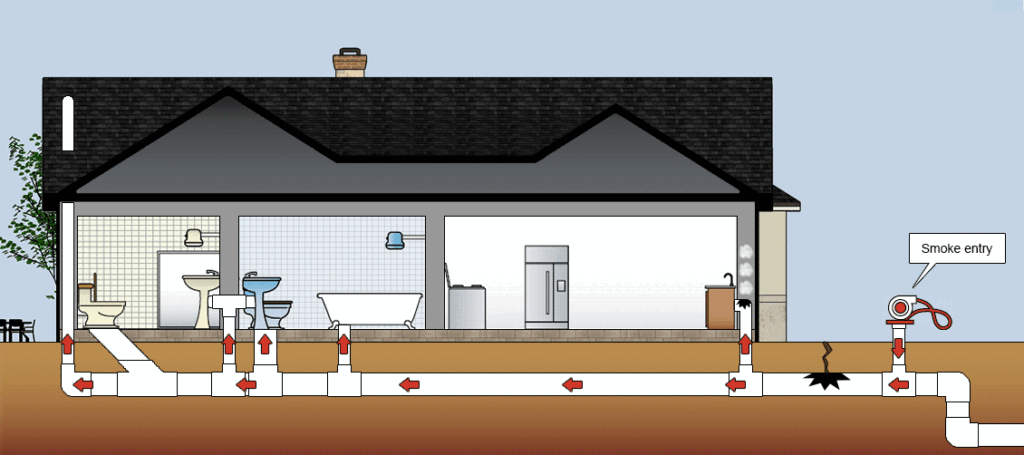 The annual review of sanitary sewer lines, commonly called smoke testing, conducted by the City of Murphy in Texas starts on Monday, Aug. 3, and continues until Monday, Aug. 31. City crews will utilize a safe, non-toxic vaporized mist to identify any fissures in the system.
"Our crews will be going from neighborhood to neighborhood in a specific part of town to identify defects, fissures, openings, cracks, and any other problems in the sewer lines," says Public Services Director Tim Rogers. "We're looking to ensure the structural integrity of the main sewer lines in this year's target area. If we find any problem areas, we flag them and place them on a work order. Conducting these tests annually helps keep us ahead of any major problems."
The area targeted for testing is south of FM 544 and east of S. Murphy Road. Testing of the several miles of sewer lines contained in the targeted area starts at 8 a.m. and concludes at 4 p.m. each weekday, unless inclement weather or other factors intercede.
Called "smoke testing," technicians force a specially-formulated mist that uses moisture from the atmosphere into the lines and observe for the tell-tale wafting of the vapor. If leaks are identified, a work order will be issued to investigate the leaks further and repair them as soon as possible. In addition to repairing leaks, an ancillary goal is to prevent the introduction of rainwater or other substances which may block the lines.
"In some rare cases, residents may see the smoke coming out of infrequently-used sinks, or in worse cases, from sewer service lines from the home to the street connector," said Rogers. "Smoke from sinks generally means that the gas trap, the u-shaped pipe under the sink, is empty and running a little water is enough. As always, leaks, cracks, and fissures on public property are our responsibility, but leaks, cracks, and fissures on private property are the responsibility of the property owner."
A licensed plumber should be contacted if smoke is observed within the home or business. Smoke should not be observed from inside the building unless the building has inadequate plumbing or dried up drain traps. If smoke comes through your house during the Murphy city test- It means you have a leak in your sewer lines which should be addressed immediately. Smoke emanating from overflow pipes on the home's or business's roof, however, is normal and not cause for alarm.
If your house failed the City Of Murphy smoke test and you need fast and efficient Sewer Leak Detection & Repair, the experts at Auger Pros Plumbing will take care of all your Sewer & Drain Leak Locating Needs!
The testing of sewer lines using this technique is endorsed by the US Environmental Protection Agency and has been in use for over two decades. The smoke will not harm children, pets, plants or elderly persons, and if detected within the home, a few open windows will dissipate it promptly.
According to the United States Environmental Protection Agency, leaks in the average household can account for more than 10,000 gallons of water wasted every day. This translates to higher water bills, environmental harm, and places your home at risk. At Auger Pros Plumbing & Drain, we provide quality plumbing services to detect problematic leaks. With decades of industry experience, you can trust we know what we're doing.
Do you need help identifying and repairing the leak that the Murphy Texas smoke testing found? Our leak detection experts can help. Auger Pros Plumbing & Drain provides quality sewer slab leak detection and repair services to homeowners in Murphy Texas, and the nearby communities in Texas. With thousands of jobs under our belt and decades of collective experience, our licensed professionals can help.
Don't let a sewage leak cause toxic damage to your home or your family, Call 214-206-6580 today!!
Augerpros specializes in sewer leak locating and drain line repairs. Our team has all the water leak detection and slab leak repair equipment necessary to perform precision electronic leak detection and repair. We can locate and diagnose the source of water leaks and advise homeowners on a variety of leak repair options. From sewer leaks in your slab to drain leaks in your pipes, Auger Pros has you covered.